i wasn't going to watch the bachelor pad,
but it's on hulu and i finished all the oc seasons..
so, i kind of needed something to watch!
and i have to say, i'm glad i did!
i am pretty sure that i'll love this as much
as i have loved the bachelor(ette).
just a few things that i wanted to mention: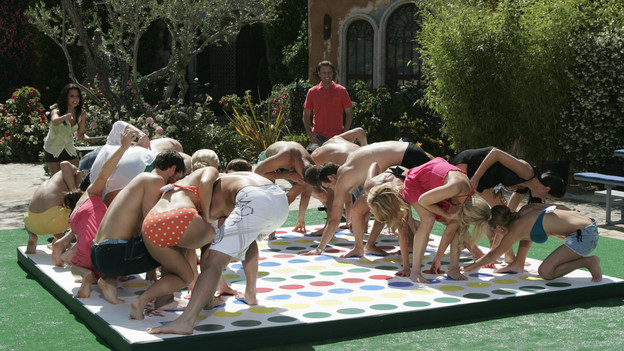 EPISODE ONE*
- elizabeth shouldn't have died her hair blonde..
oh, and she's a pretty big nutcase.
"why can't you appreciate all i do for you? HA.. WHAT?!
- i laughed a little on the inside when the girls
planned to vote off craig and then he won the rose.
- oh, twister was nasty to watch.
- "there aren't enough roses for all of michelle's personalities.
plus, you can't pin a rose on a straight jacket."
THANK YOU WEATHERMAN, i just died from laughing.
- when michelle locked tenley in the bathroom with her..
i was scared for her life, no joke.
- who exactly are gwen, krisily, and peyton?
i have watched every season of the bachelor,
yet i don't remember them.. at all!
- oh.. and why does gwen's age have "??"
that just gives away that she's too old to be with these babies.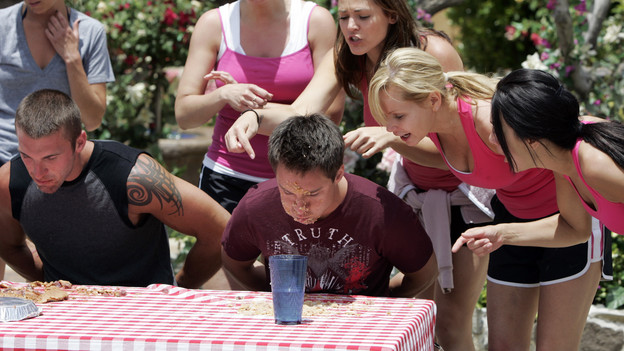 EPISODE TWO*
- "i'm pretty sure tenley vomited into the pie and
continued to eat it.. that was gross"
hahahahah, glad he was just as disgusted as i was.
- why exactly did the girls do an interview things
with pie smothered on their faces still? gross.
- gwen.. really weatherman?
if you were as strategic as everyone thinks
then you would have picked ashley.
- jesse beck, jesse beck, jesse beck..
oh gia, i don't blame you!
- kovacs and elizabeth's shower scene?
REALLY NOW?
- i wonder how awkward it is going to be for gia's
boyfriend to watch what wes is saying to her,
and then she gave the rose to him because her
heart said to.. mhm, interesting.
- glad gia understands that she messed up
the game plan though.. good job!
- woaaahhh, jesse shouldn't have broken up with natalie.
- chris.. the purple polka dot tie doesn't
match the brown gingham shirt, sorry buddy.
- goodbye, creepy eyes..
your plan didn't work!